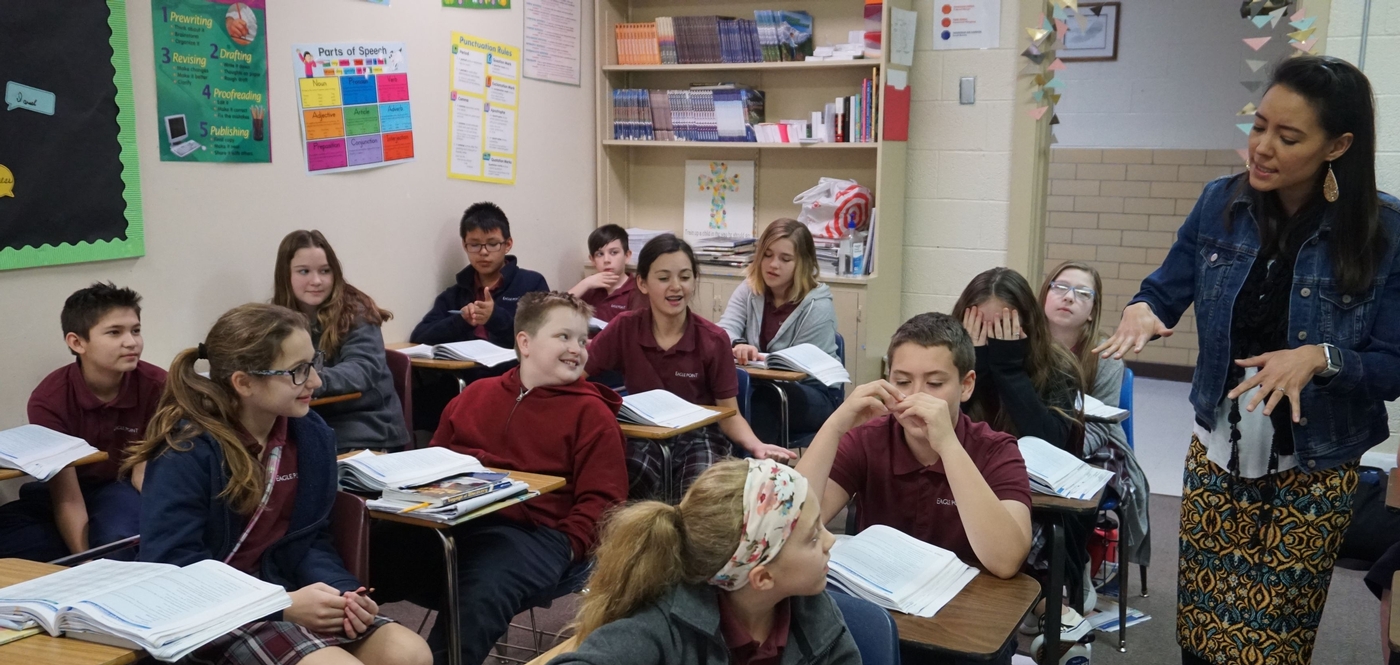 At Eagle Point Christian Academy, our teachers work with students in 1st through 5th grade to build the foundation for their students' lifelong academic and social development.
Our Elementary Program is 5 days a week from 8:30am-3:00pm.
The curriculum sets high academic standards coupling the core subjects of math, science, and reading with complementary subjects, such as music, physical education, library, and technology. This provides our students with a broad educational foundation for a lifetime of engaged learning.